Where Were You?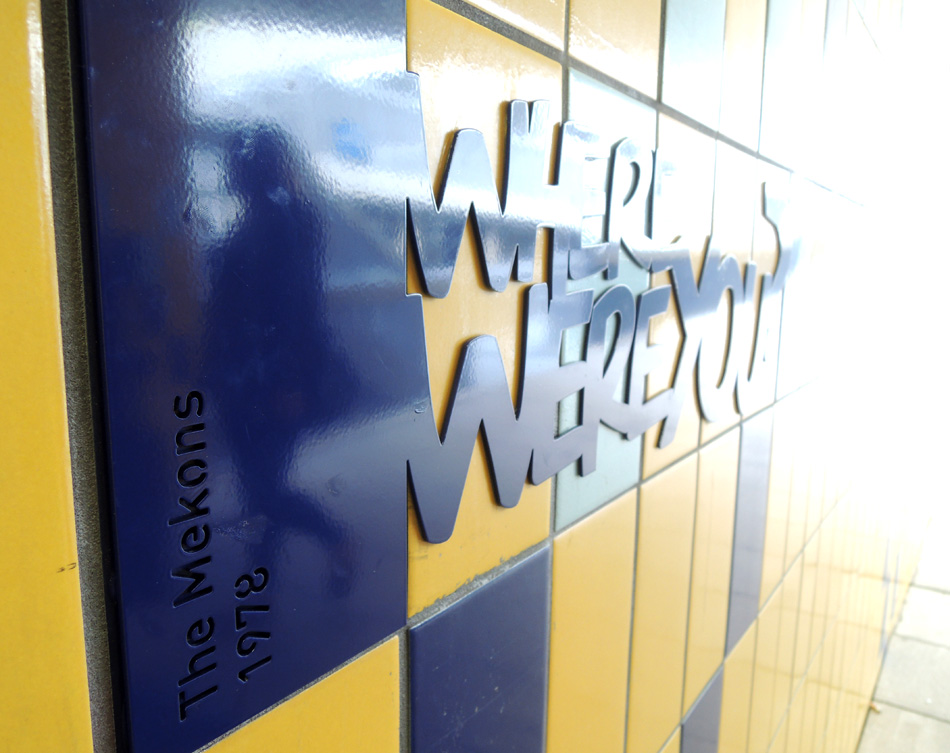 Where Were You?
The Mekons
1978
Post-punk pioneers (and survivors) The Mekons were formed from a particularly fruitful collection of Leeds University students in 1977 – Gang Of Four and Delta 5 came out of the same group of friends.
This particular Mekons song was partly the inspiration behind the choice and arrangement of songs for the Song Tunnel which, if read from the top end to the bottom, form a narrative around meeting someone to go see a gig together.
At the time of installation of The Song Tunnel, The Mekon was ranked number 39 in Empire Magazine's 50 Greatest Comic Book Characters.